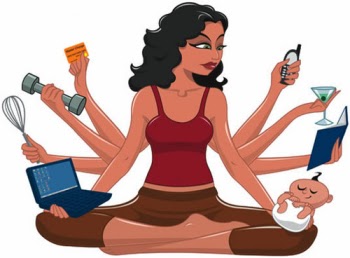 1. Of course the obvious: CONCEALING
We of course had to start with the most obvious use of the concealing pencils first. However, there are new products that target specific skin concerns. Say you are using your concealer to hide a blemish, they have one for that! CoverFX has their Blemish Treatment Concealer ($25) which helps to fight the blemished area (http://www.coverfx.com/blemish-treatment-concealer.html). There are also a number of other various products to help treat your blemishes besides just covering them up and making them worse.
As the busy women we are- we all understand the struggle of keeping those pesky dark circles away from our eyes. We often resort to concealers to hide our lack of sleep. However, often it is hard to find ones that aren't too cakey, too drying, or too shear. Thankfully, there's a solution for that! Vert Beauty, which specializes in green beauty, formulated their concealer pencils ($20, http://www.vertbeauty.com/products/vert-beauty-concealer-pencil?variant=16429339781) that are the perfect consistency, made with shea butter and vitamin E to blend easily and to smooth and hydrate any fine lines.
Vert Beauty Concealer Pencils ($20)
This product is great due to the natural ingredients and essential oils in it. This makes it safe for blemishes as well as sensitive skin. The beauty director of InStyle, Angelique Serrano reviewed the pencils on her I'm Obsessed blog on InStyle.com (http://www.instyle.com/videos/im-obsessed-vert-concealer-pencil?play). Watch the video to see what she says.
PC: @yccagency
2. Gotta get that natural glow with HIGHLIGHTING
We've all seen those crazy face charts that look like war paint, and honestly they do help. You can use a concealer pencil that is 1 to 2 shades lighter than your foundation to highlight under your eyes, cusp of your lip, forehead, chin, and bridge of your nose. By simply drawing it on, yes, like a crayon and blending it in afterwards, you will have a complete natural glow to keep your face bright and awake all day.
3. Get a sculpted face with CONTOURING
Highlighting may seem easier than contouring- which can be tricky at first! However, concealer pencils make it fast and easy to do. Simply choose a shade 1 to 2 darker than your complexion, follow a face chart that best fits your face shape, draw, and blend. Vert Beauty's formula makes it easy to effortlessly blend in without it disappearing or giving off an orange hue.
PC: beautifulshoes.org
4. Get your EYEBROWS on point!
Just like you can use a concealer pencil for highlighting your face you can also use it to hightlight your brow bone and define your brows more. Thanks to Anastasia Beverly Hills, drawing on the perfect eyebrows has really become a skill. Many brands have followed this recent trend. However, the reality is that it was under our noses the entire time- concealer pencils! They get the job done the same if you're looking for a matte finish to take your eyebrows to the next level.
5. Makeup/Spot CORRECTING
Overdraw your eyebrow(s)? Slip up on your lip liner? Have too much eye shadow fall out? No problem! Use a concealer stick to correct all these little accidents. Cosmopolitan.com likes to use Vert Beauty's concealer pencil for their beauty hacks (http://www.cosmopolitan.com/style-beauty/beauty/how-to/a62731/time-saving-beauty-hacks/). Concealer pencils are nice for spot corrections due to their blendability and precision tip when sharpened.
PC: @yccagency
No need to keep buying multiple products. Try out Vert Beauty's concealer pencil and learn for yourself how versatile they can be. They're super easy for any on-the-go woman.